WHPI data and model support: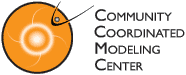 ×
Campaign: Parker Solar Probe 8th Perihelion
April 28 - May 7, 2021
During the 8th PSP perihelion (April 29) we ran an observing campaign focused open magnetic funnels within coronal holes in coordination with many ground-based and space-observatories. We are adding new science results to the highlight page as they come in.
Campaign Target Information
Visit our campaign target archive page.
Support
Other Parker Solar Probe campaigns